Omigosh! Omigosh! Omigosh! Galentine's Day is almost here!!
What's Galentine's Day? It's only the best day of the year!! Galentine's Day was coined by Leslie Knope on the popular TV series Parks and Recreation and occurs every February 13th. Galentine's is all about getting together with your favorite lady friends and telling stories, sharing laughs, supporting one another and celebrating friendship! Because that's what LOVE is all about. Hey, any excuse to have a girls night is a good enough reason for me! (And let's be honest, Valentine's Day can be sooooo obnoxious, regardless of your relationship status.)
We are embracing the cheesieness of all things heart-shaped and covered in glitter in this round up of fantabulous DIY treats that are all about pampering, pink and girl power! So gather your besties, BFFs, gal pals, coworkers, yoga buddies, moms, grandmas, sisters, sisters from other misters and ALL of the wonderful women in your life and let's celebrate! Because girl friends are AWESOME!! ❤️️
Galentine's Day DIY Gift Ideas Round-up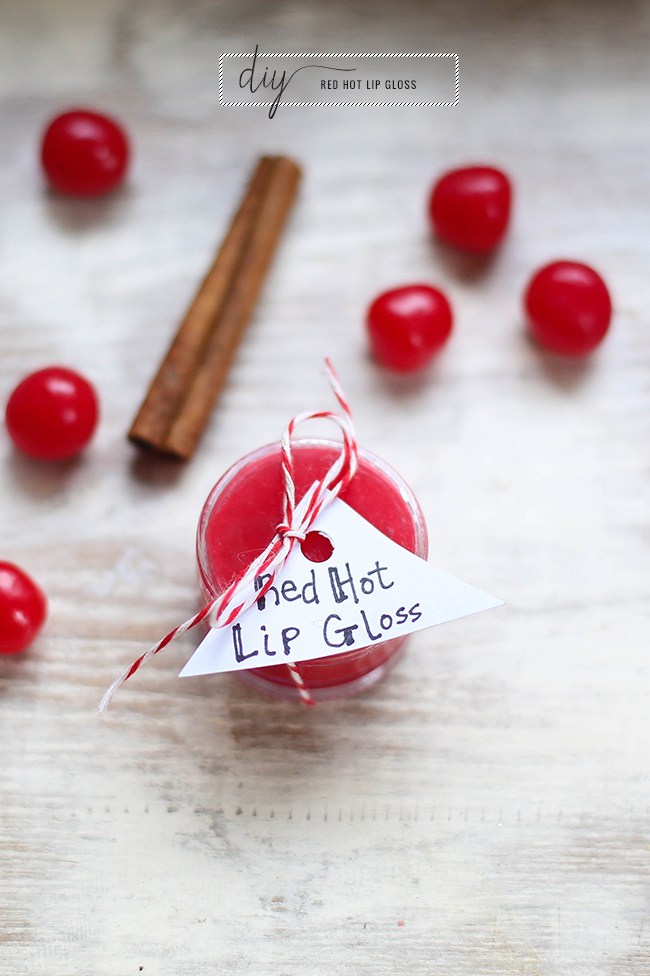 1. Red Hots Lip Gloss
Plump up that pucker with this DIY Red Hots Lip Gloss. This custom colored gloss adds shine to your smile and yummy cinnamon oil makes your lips tingle while creating a natural plumping effect! While the maker from Hello Glow found this DIY to be a great way to salvage that last little bits of her favorite lipstick, I recommend buying a fresh lipstick if you are going to be sharing this among several friends.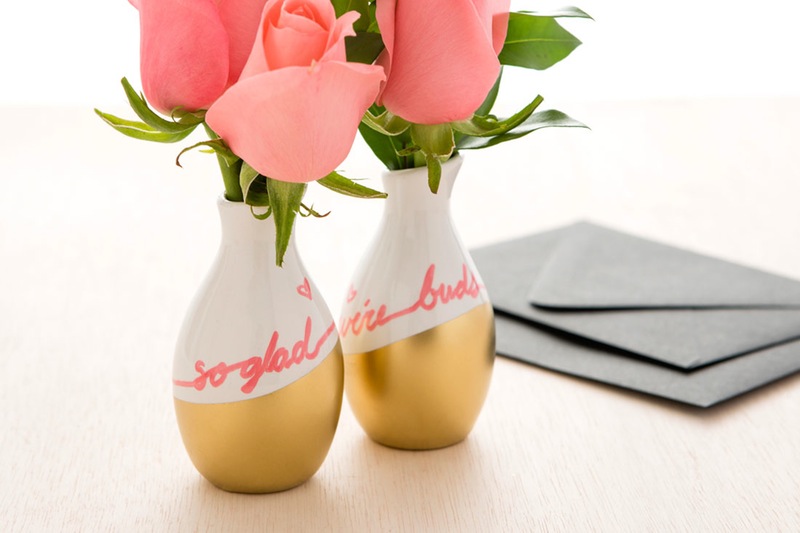 2. "So Glad We're Buds" Bud Vases
It wouldn't be Valentine's without some flowers in the mix and that goes for Galentine's day too! I think we can all appreciate a beautiful flower, right ladies! These stylish bud vases have a "dipped" look (so in right now) that's easy to achieve. Add a personalized message to your "best bud" and pop in a pretty petal or two from the garden and you are sure to make her smile! Get the full how-to over at Brit + Co.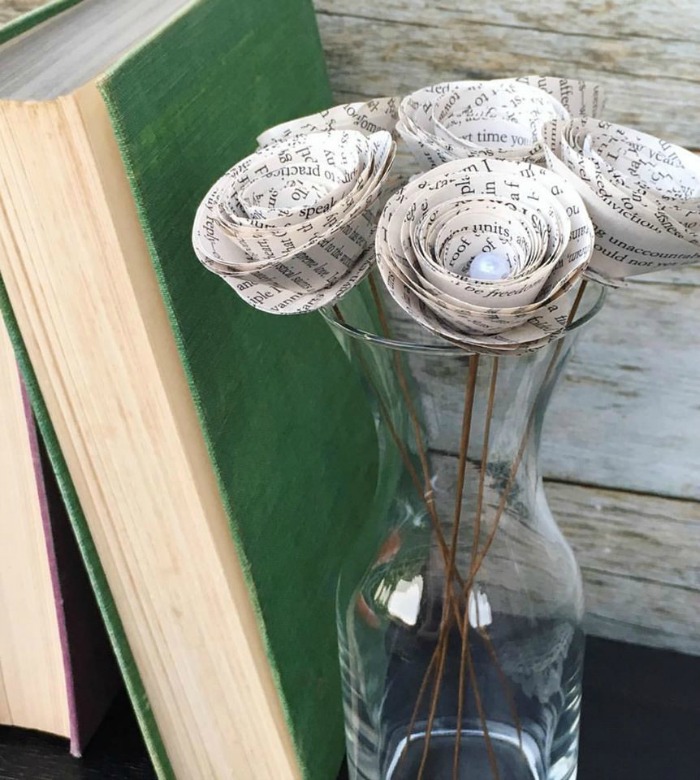 3. DIY Book Page Roses
Speaking of flowers, how about tossing a few of these pretty DIY Book Page Roses into those cute bud vases? These fascinating roses are not only lovely to look at, but make for an interesting art piece. Made from the pages of a favorite (preferrably well worn or secondhand) book they can be embellished by adding beads or pearls or by adding color to the edges of the pages. If the thought of cutting up a  book makes you feel like throwing up, then you can apply the same technique to newspapers or magazine pages.  The best part is that they will keep for years to come, ensuring that your BFF's vase will never be empty! Pop over to Grillo Designs for the full tutorial.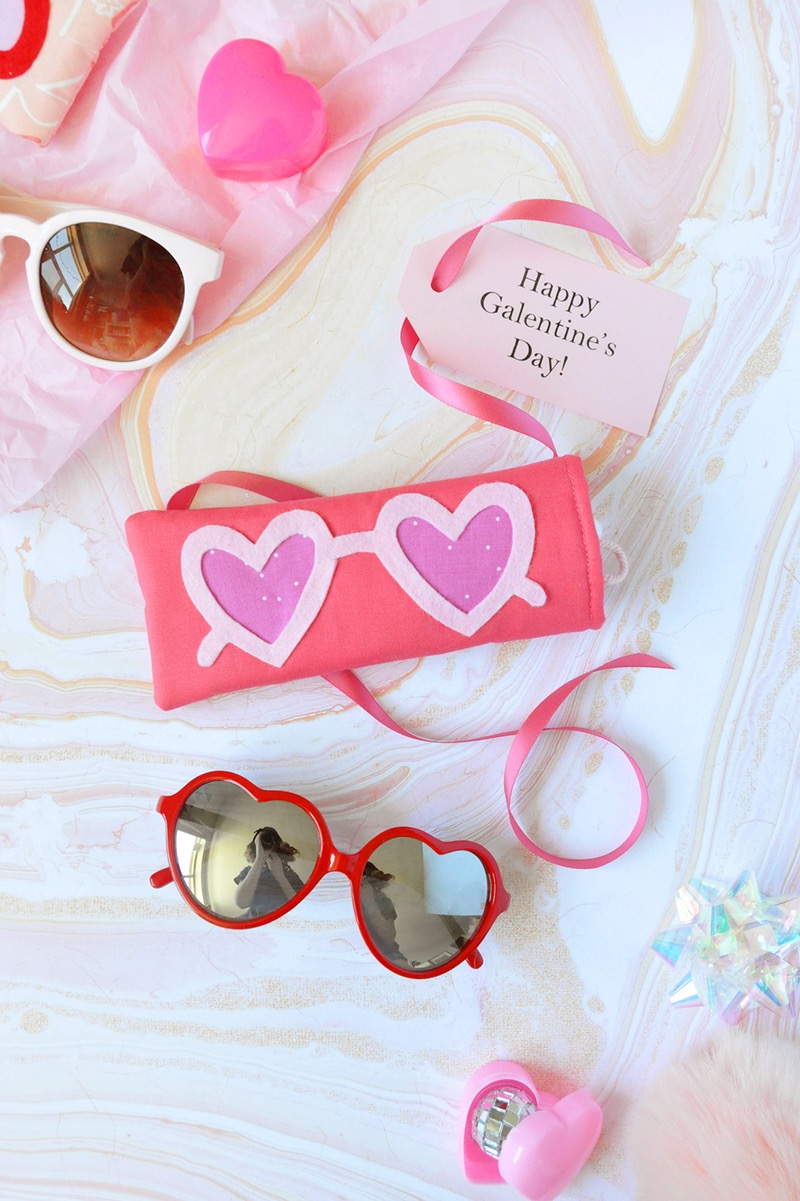 4. Heart-Shaped Sunglasses Case
Oh. Em. Goodness!! How totally adorable is this Heart-Shaped Sunglasses Case!? It's the perfect place to tuck your sunnies away. Less bulky than a regular hardshell sunglasses case it will even free up some space in your purse or clutch. This DIY does require some basic sewing skills, but I mean basic. Like if you can sew in a straight line, you are good to go. So don't be intimidated! Get the step-by-step tutorial over at Brit + Co.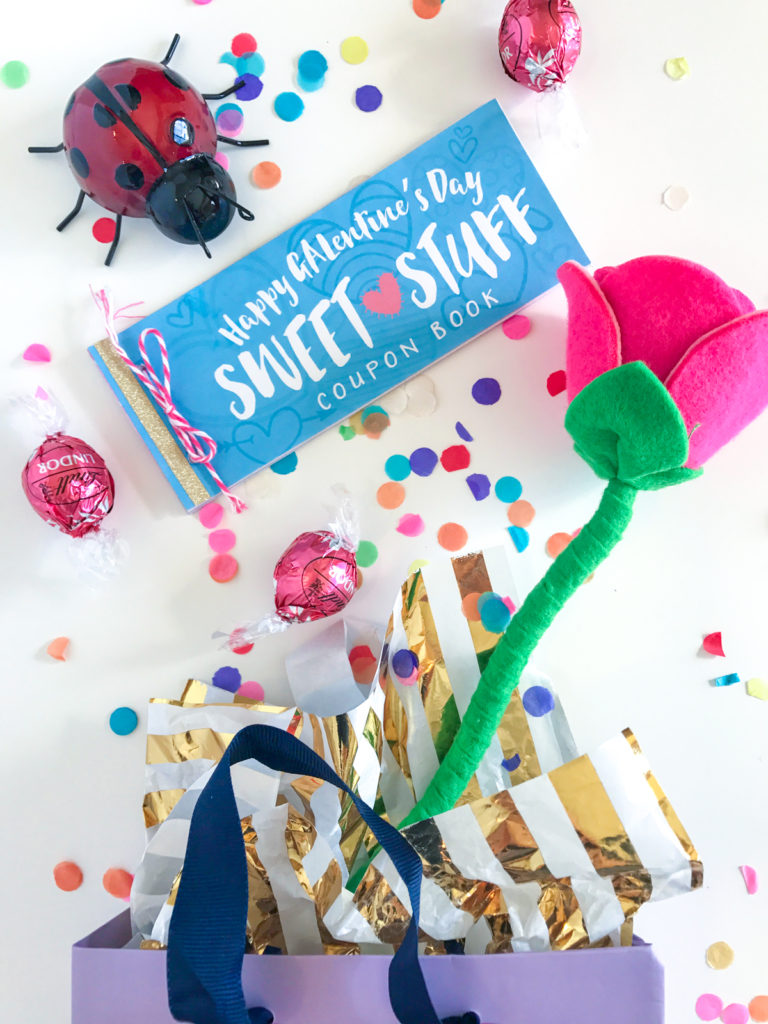 5. DIY Sweet Stuff Coupon Book
Kiss those cheesy, mushy LOVE Coupon books goodbye. Make your own "Sweet Stuff" coupon book with activities and surprises customized by YOU! You can treat your bestie to a cocktail or a pedi, or just offer fun little messages or activities that you can do together (a night of binge watching Sex and the City, perhaps?). You can make it as simple (read: inexpensive) or as fancy pants as you want. We've created a cute little printable for you, so all you need to do is print and cut!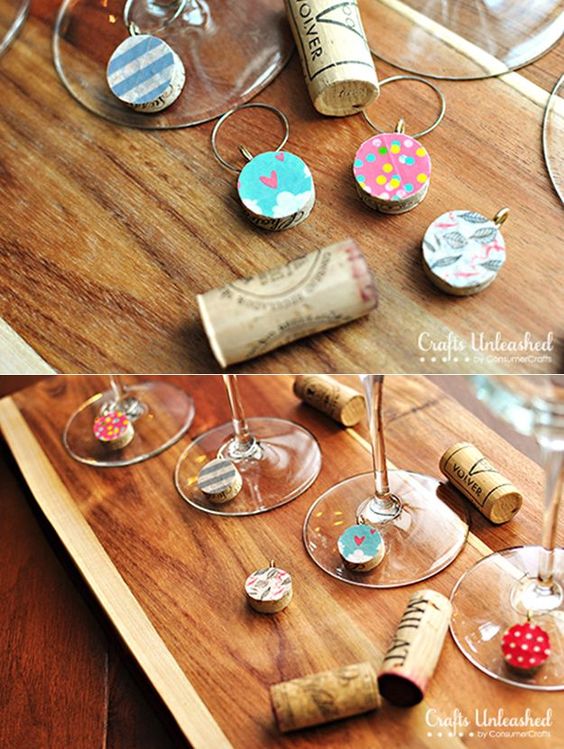 6. Washi Tape Wine Charms
Nothing says "girls night" like a bottle of wine and an evening chatting amongst girl friends. What better way to keep track of your drinks than with these charming (pun intended) Washi Tape Wine Charms made from wine corks! They are super easy to make and a great way to put to use all of those wine corks that you worked so hard to collect. *wink* Your wino women friends are sure to love em! Head over to Consumer Crafts for the full instructions.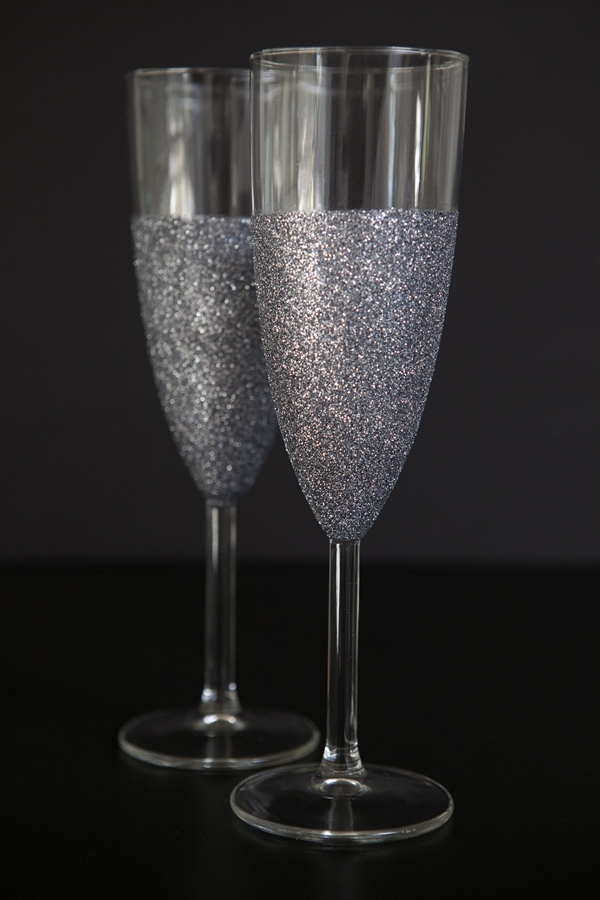 7. DIY Glitter Glasses
LBH…there is really no such thing as too much glitter. 😉 You and your lady friends can sip your wine in style in this stunningly sparkly stemware. This easy to follow tutorial by Something Turquoise ensures glamourous results! Bonus: these glasses are top rack dishwasher safe (if left to air drying for a few weeks – wash by hand until then)!
8. DIY Sugar Scrubs
Sugar, do-do-do-do-do-doot! Oooooh scrubby, scrubby! Homemade sugar scrubs have been all the rage this past holiday season and for good reason! They are simple to make, made of natural ingredients, and come in lots of different scents! Treat your gal pals to a mini spa day and let them scrub their cares away and leave their skin glowing! The gals at Lolly Jane have done all the work for you by rounding up 25 Sugar Scrub Recipes. Pick your bestie's fave flave and get scrubbin'.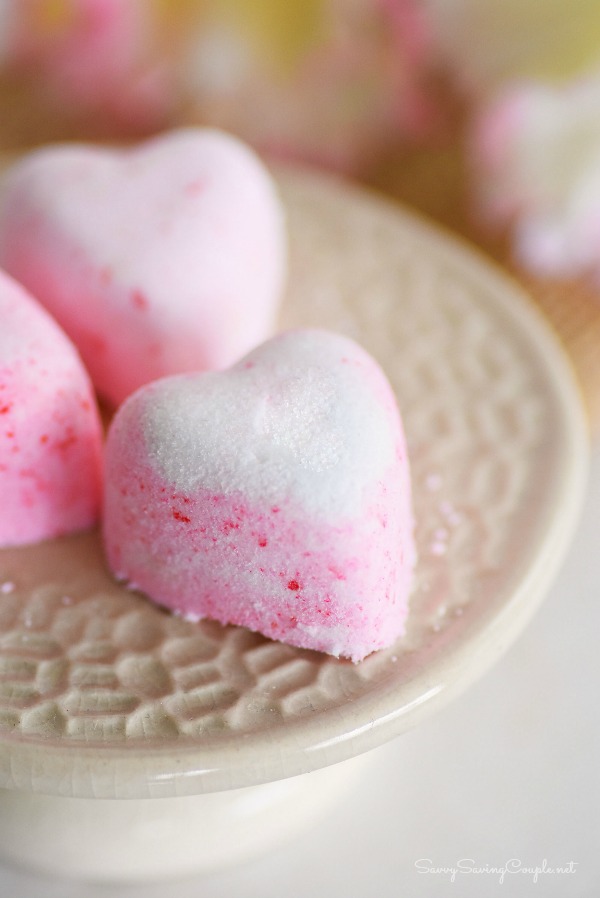 9. Homemade Bath Bomb Fizzies
While we are on the topic of DIY spa inspired gifts, check out these homemade bath bomb fizzies by Savvy Savings Couple! Just as LUSH-cious as something you'd buy in a store and you can make a whole pile of them for a fraction of the cost! Go ahead and tuck a few extra away for yourself. I won't tell. 😉 Customize to your BBF's favorite scent with essential oils and make them in silicone molds to create any shape you want! I love the hearts for Galentine's Day! It's the perfect way to say "Girl, I heart your face!"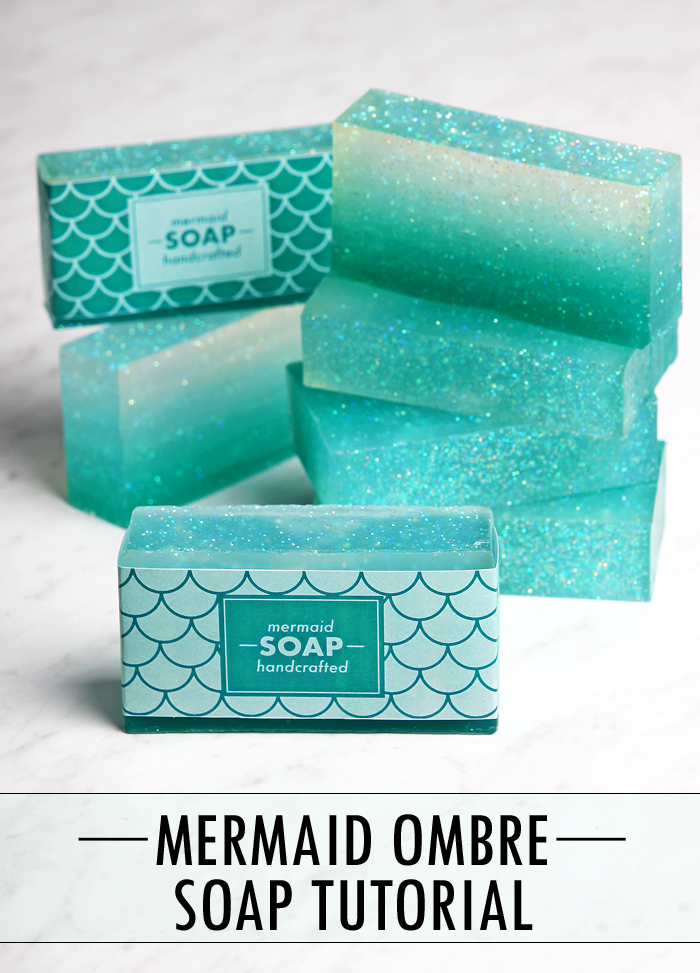 10. Glittery Mermaid Ombre Soap
Ombre gosh! Isn't this the most beautiful soap you have ever seen! This mermaid ombre soap is full of glittery goodness and fragrant with essential oils! I've never made soap before and always thought it to be some complicated process but I just watched the tutorial by the Soap Queen and it's not hard at all! It actually looks pretty fun! Plus you can purchase everything you need in a handy "Mermaid Soap Kit" from Bramble Berry right from the site! It doesn't get any easier than that!

11. DIY Makeup Brush Holder
There is almost always at least ONE makeup addicted girl in the group. Give your cosmetic loving lass a pretty new place to store all of her makeup brushes with this clever straw dispenser turned makeup brush holder from Twinspiration.com. Keeps brushes upright and out of reach of pesky pets who might like to make them a chew toy. Would work great for eyeliner pencils and mascara tubes as well! I am loving this brushed rose color!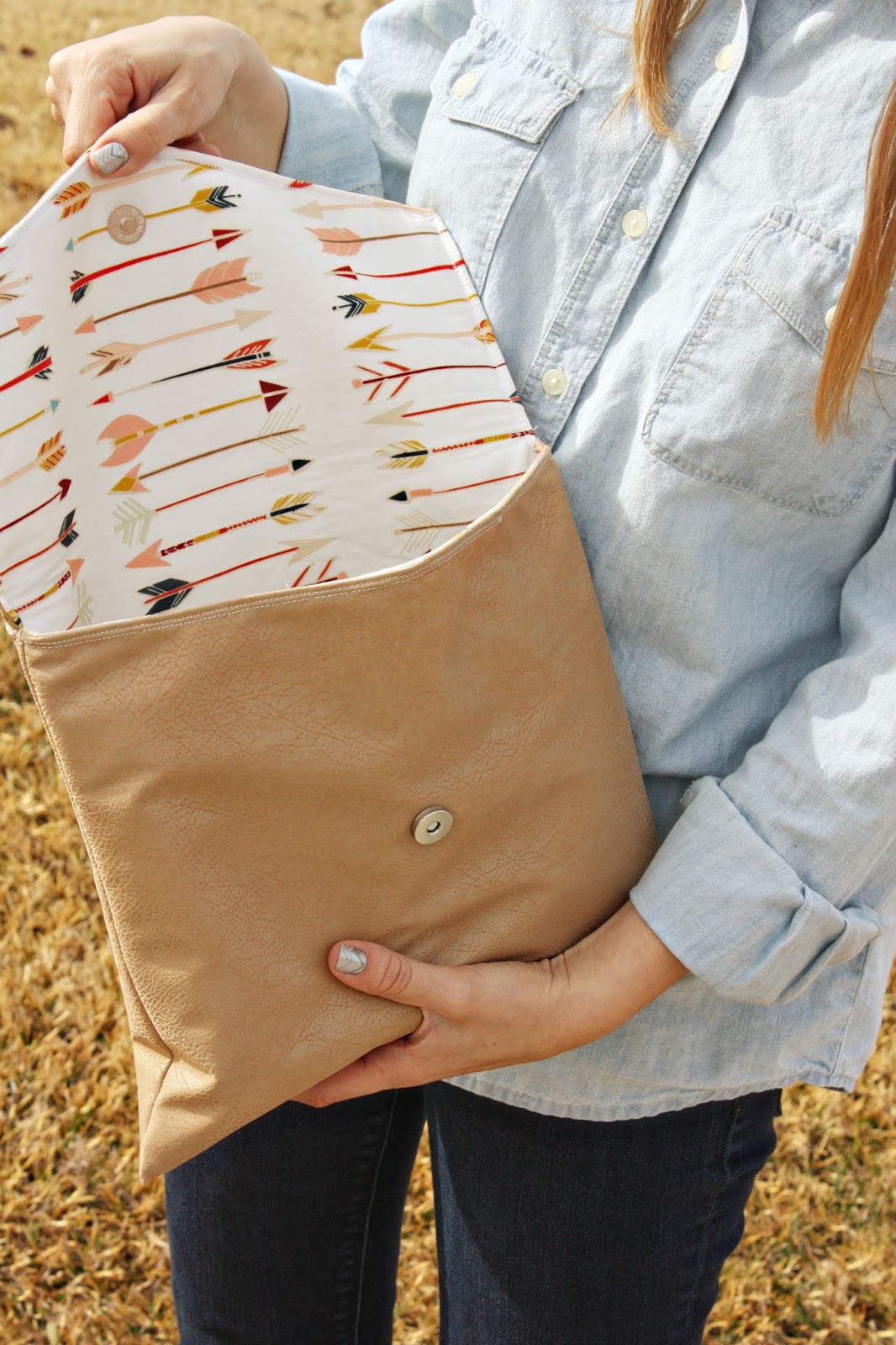 12. DIY Envelope Clutch
Tell me, what gal doesn't get a little giddy over a cute purse? This super chic, oversized envelope clutch is another simple sewing tutorial that is just as easy as the sunnies case above! Have fun customizing in whatever fabric suits your gal pal's style. It's oversized shape is perfect for toting around all of your necessities, and is even roomy enough for a book or digital tablet. Handy. Get the full tutorial and pattern over at Fort Worth Fabric Studio.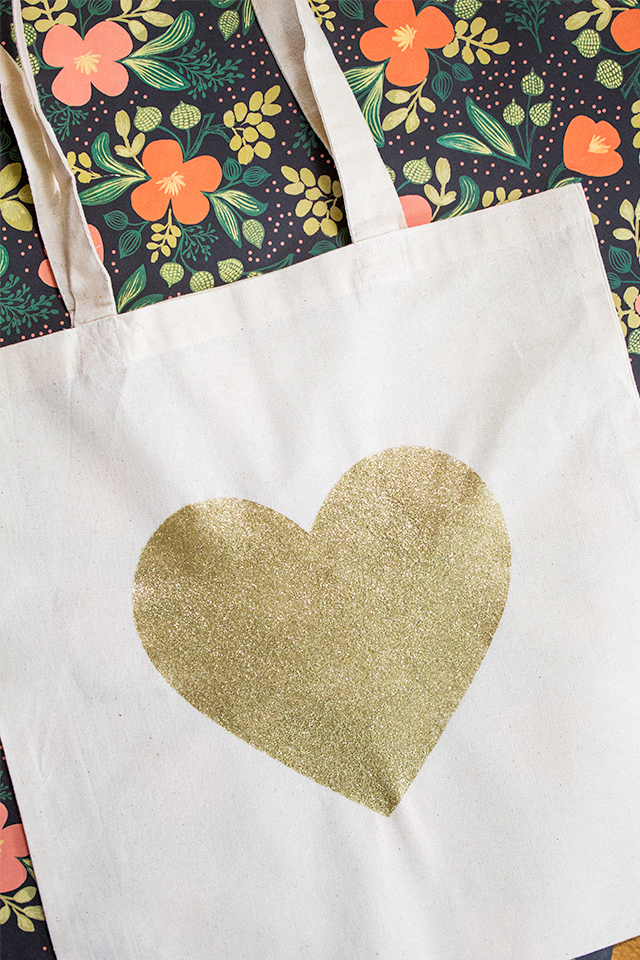 13. Glitter Heart Tote Bag
From work to yoga and errands to groceries –  give your busy bestie a way to schlep her stuff in style. This DIY Gold Glitter Heart Tote Bag from Sarah Hearts is TOTES adorbs AND super simple (especially if sewing isn't your bag, baby)! Glam it up in your gal's favorite shade of glitter and don't be afraid to customize! I think this one calls for a big "Hello Gorgeous" written across the front! Fetch me my paint pens, stat!
And just for funsies, I stumbled upon one extra thing that was just TOO MUCH fun to be left off the list (even if it did throw off my 13 for the 13th countdown theme)…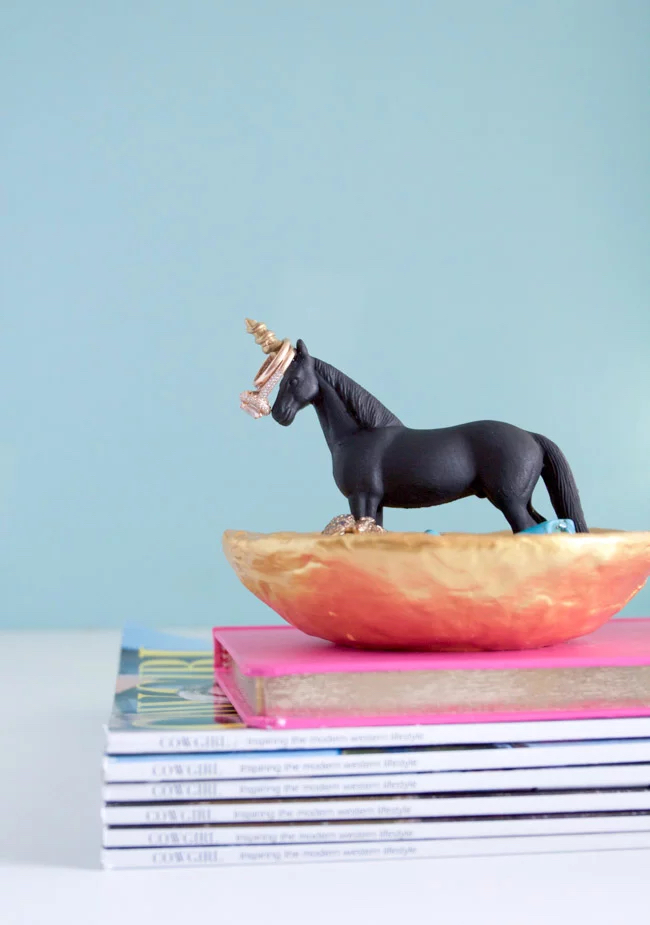 BONUS 14. DIY Unicorn Jewelry Holder
You know what they say… it's important to always be yourself. Unless you can be a unicorn, then always be a unicorn! This amazing unicorn jewlery holder is just what your BFF needs in her life to guard all of her cherished sparkly treasures! Horses and Heels will show you how it's done and you can customize with any animal toy figurine to make it perfect for you friend the dino lover or the crazy cat lady. LOVE it!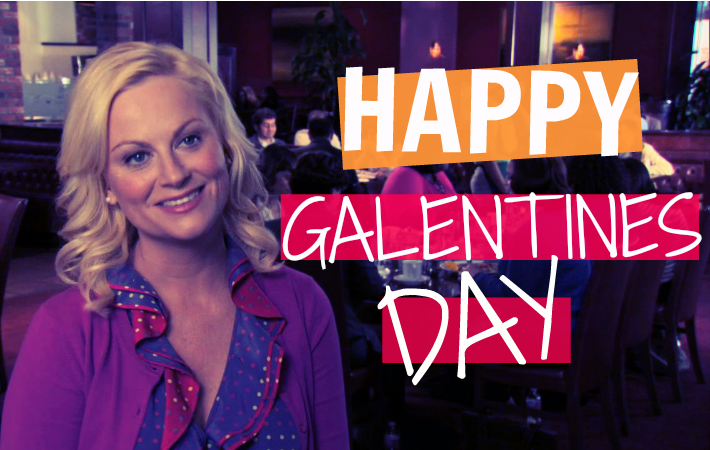 Happy Galentine's Day, ladies! XOXO!