This hearty chicken noodle soup is just what Dr. Mom ordered. A bowl of homemade comfort food goodness that is sure to warm your belly on a cold winter's day or soothe your soul if you are feeling sick. This soup is easy to make on the stove top or in the slow cooker and freezes really well making it a great make-ahead-meal.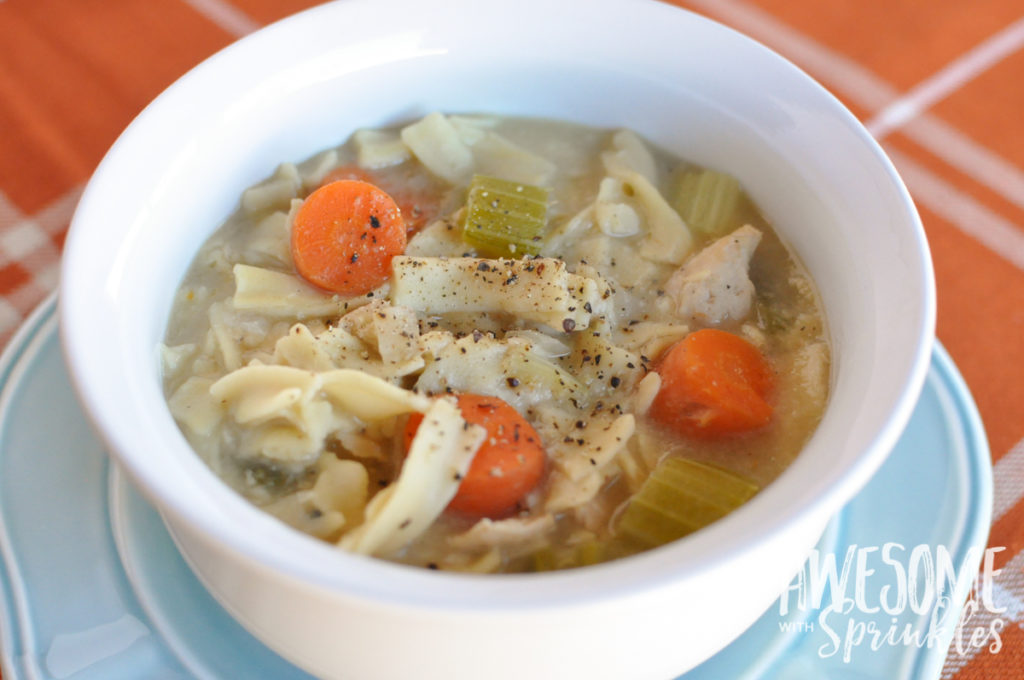 Guuuuuuuuuuys. I've been sick for weeks! Four weeks, actually. Which is basically FOR-EV-ER.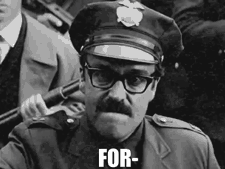 This flu season has been. The. WORST. I got sicker than poo on Christmas night (not a nice present thank you very much) and am only just starting to feel like a human again. And while I don't think I had the flu for the full four weeks, I am pretty sure it started out that way and then just stuck around for an extra long vacay as a head/chest cold. Blerg. I don't think I have ever gone through so many boxes of tissues in my life.
So basically I have been living off of sparkly water, cold meds, and pot after pot of this chicken noodle soup for the past month. What a way to kick off the new year!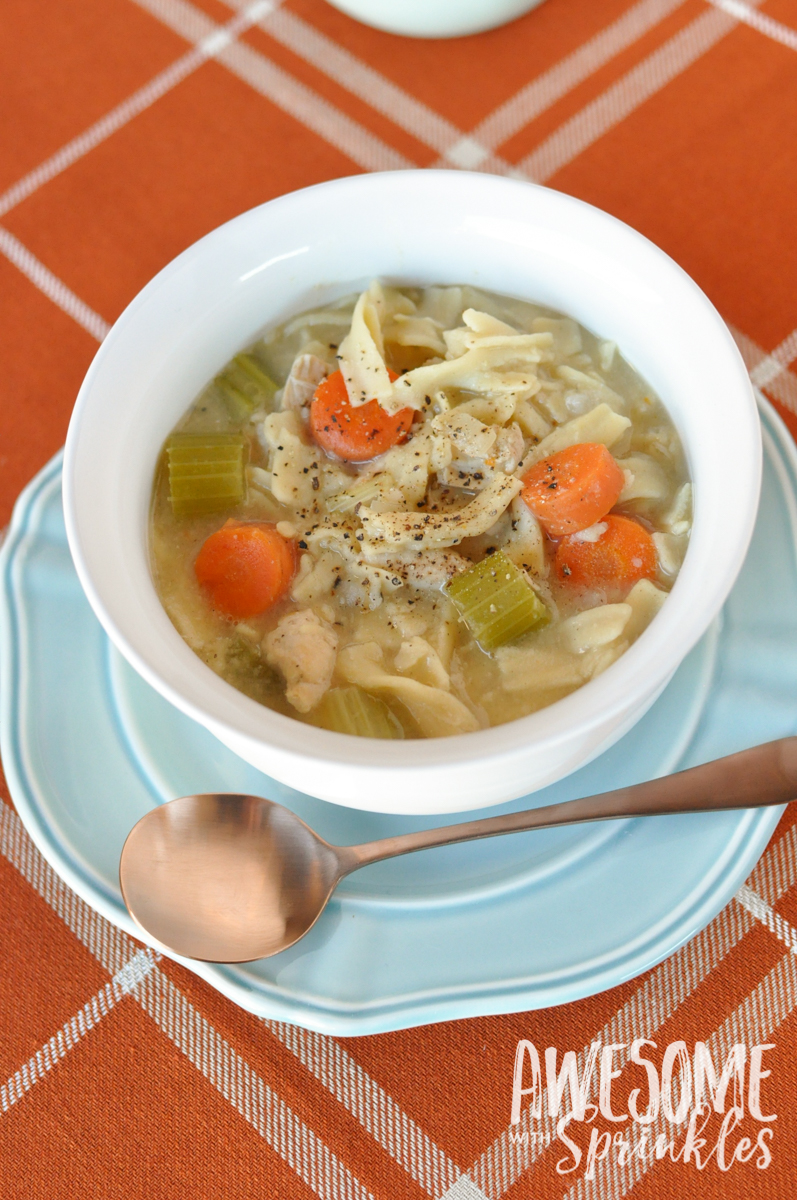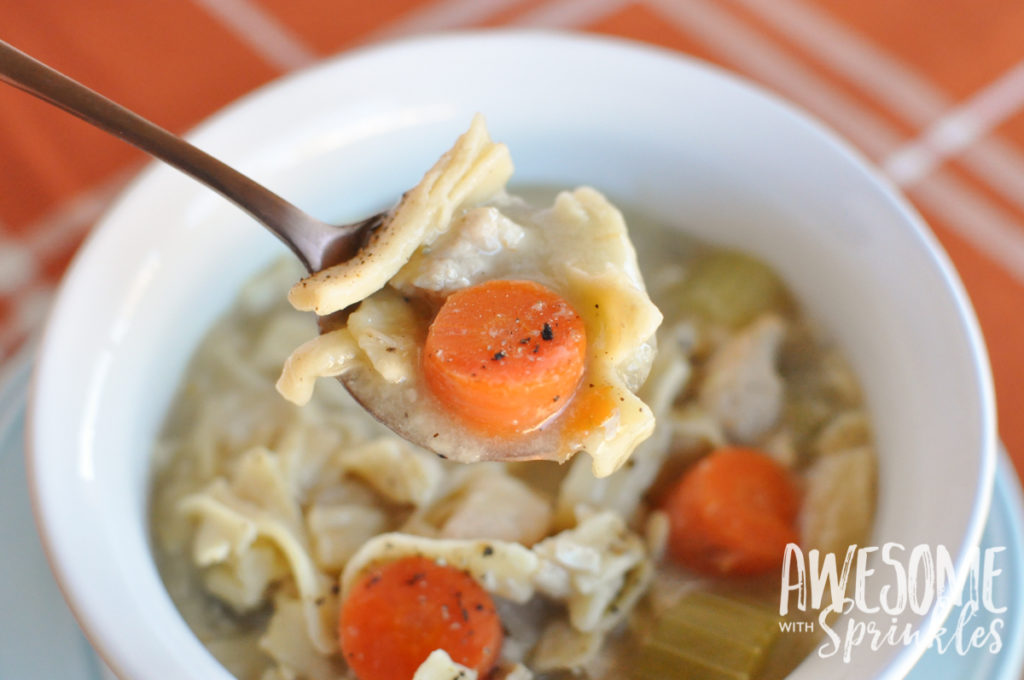 This recipe makes a BIG POT of soup. We're talking like 2 gallons of magical chicken noodle soup (this girl doesn't mess around). Which is never a problem at my house because we LOVE it. It also freezes really well, so I always usually have a few containers in the freezer for "emergencies" such as sick days, cold and rainy days (or snow days for those of you in those frosty northern regions), PMS days, or anytime you just need some good old comfort food.
You can also make this in a slow cooker (though you may need to cut the recipe in half depending on the size of your slow cooker). Add the egg noodles about an hour before you'd like to eat so they don't end up just disintegrating in the broth.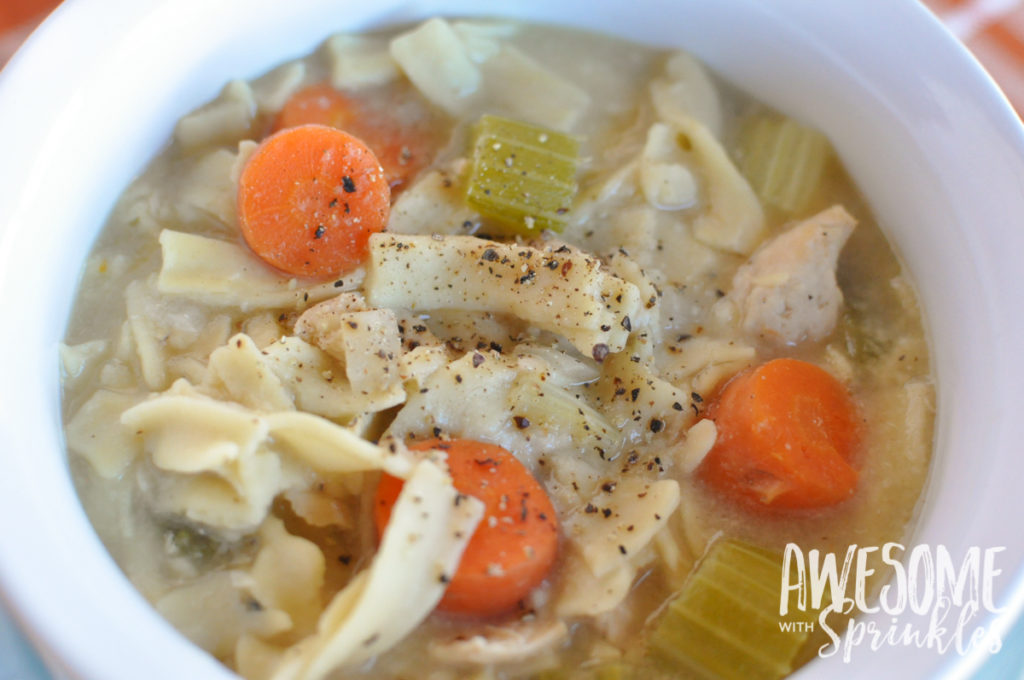 I have found that you can add just about any pasta noodle to this soup and it comes out fine. I have used dry egg noodles, lemon pepper pappardelle, bow-tie farfalle, and even pasta shaped like snowflakes.
My grandma's recipe for homemade egg noodles are my favorite but sometimes you just don't have time for that. Especially if you are feeling sick.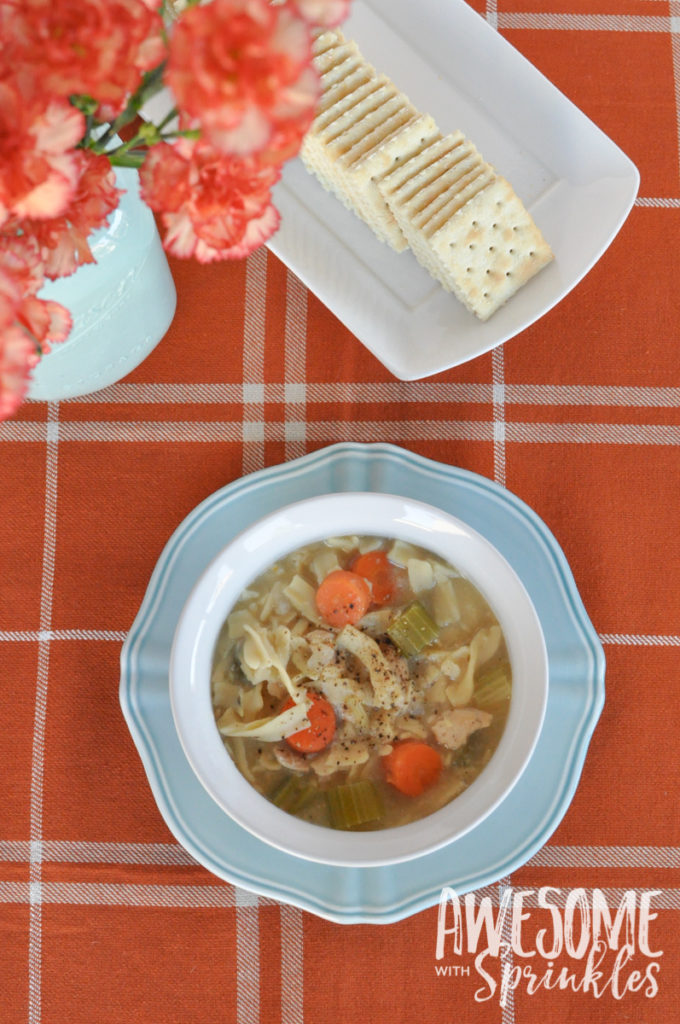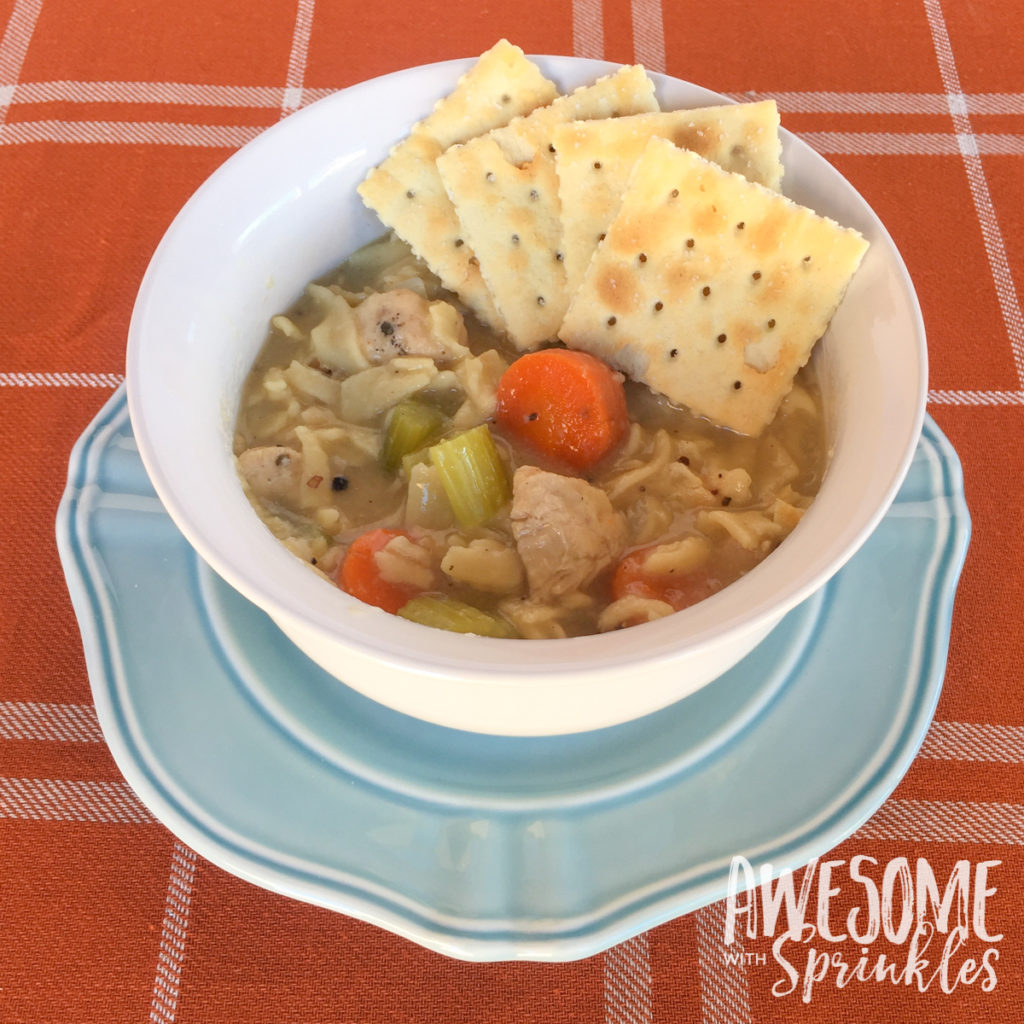 Ladle yourself a big bowlful and season with fresh ground black pepper. Serve with oyster crackers, saltines, crusty bread or whatever you'd like. Enjoy!