This past weekend was Pi Day and these wee little boozy hand pies were the perfect treat to celebrate! Because really, is there a more perfect way to teach this mathematical constant about circles than to eat PIE!? Math is great. Eating pie is better.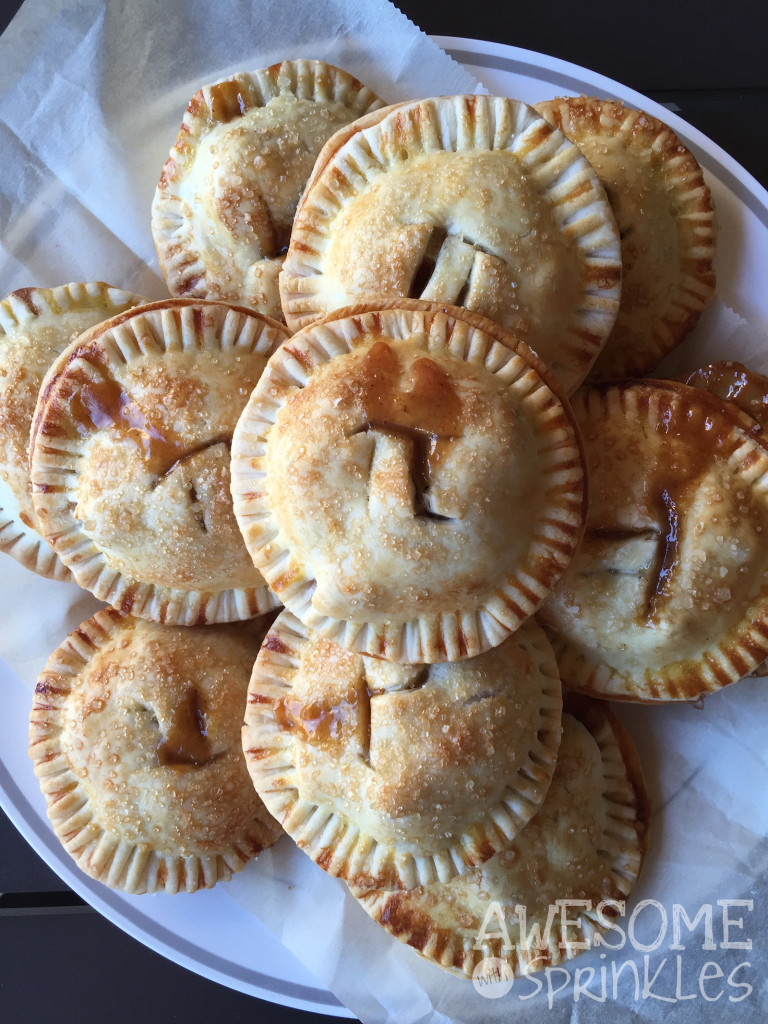 They were super easy to make and bake up and their single serving size made them easy to transport to our Pi Day party and share with all of our Geeky friends. I made these with green apples and Irish Whiskey so they so totally pass for St. Paddy's Day treats as well. See what I did there? 😉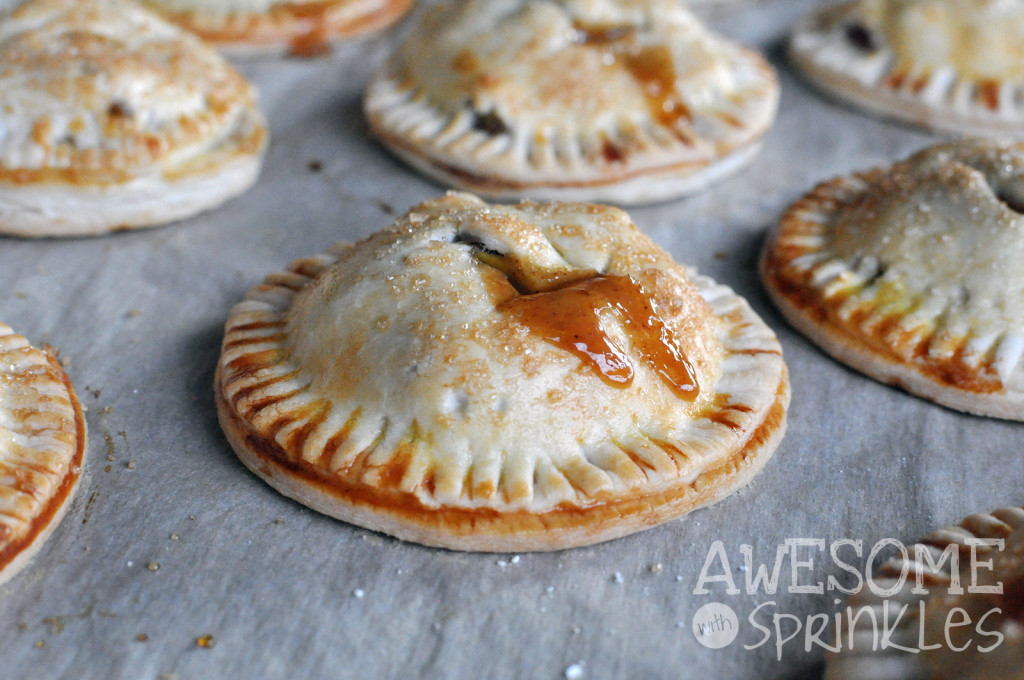 And since apples and caramel are BFFs, I tossed some caramel chunks in there too. My mom sells these amazing sea salt caramels at her shop. Last time I went to visit I came home with a huge gallon bag full. They are homemade style caramels and are so creamy. They are very soft and sticky which can make them tricky to cut, so I chill them in the fridge to harden them a little before I chop them up. I think that the square caramels (like Brachs or Kraft) might not be as tricky to cut since they are a little harder to begin with.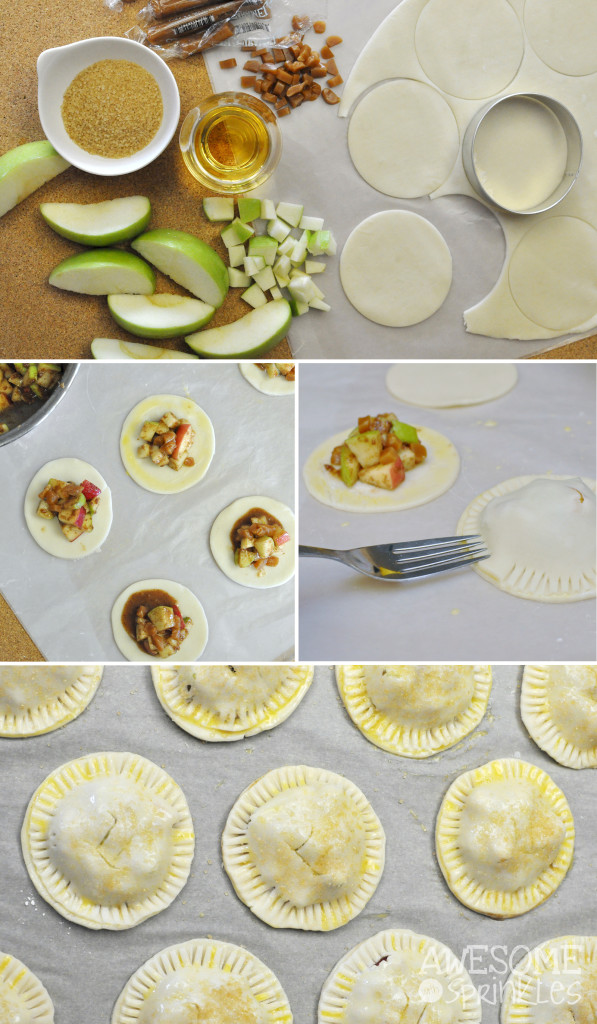 You could really make these with any fruit and booze. I fully intend to try making some bourbon and cherry pies. How about blueberries and Amaretto? Peaches and spiced rum? Yes, please. All of them. Ermahgerd. *drools*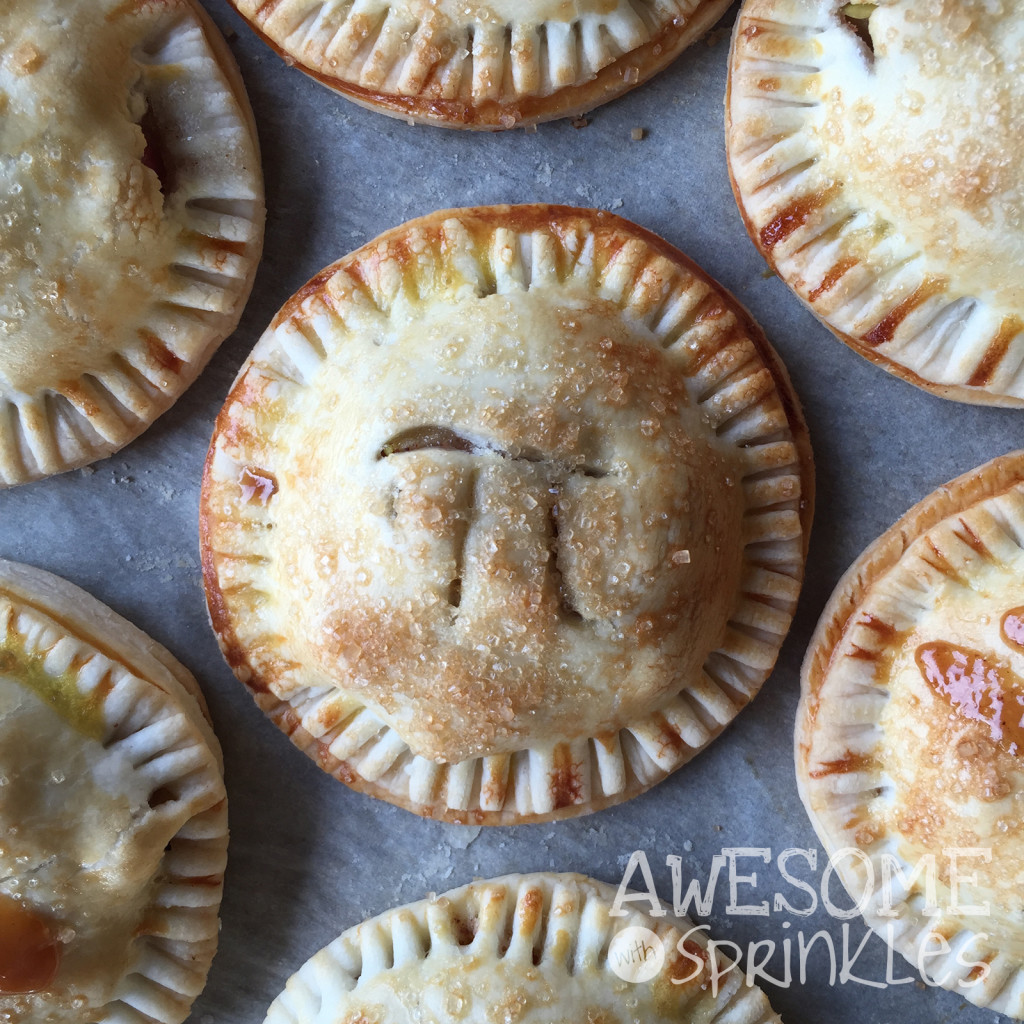 Aren't these so stinking cute? The little Pi symbols cut in the top for Pi Day just make it for me. I *squeeeed* and danced around for a good 5 mins when I pulled these out of the oven and the Pi symbols were recognizable. So much excite!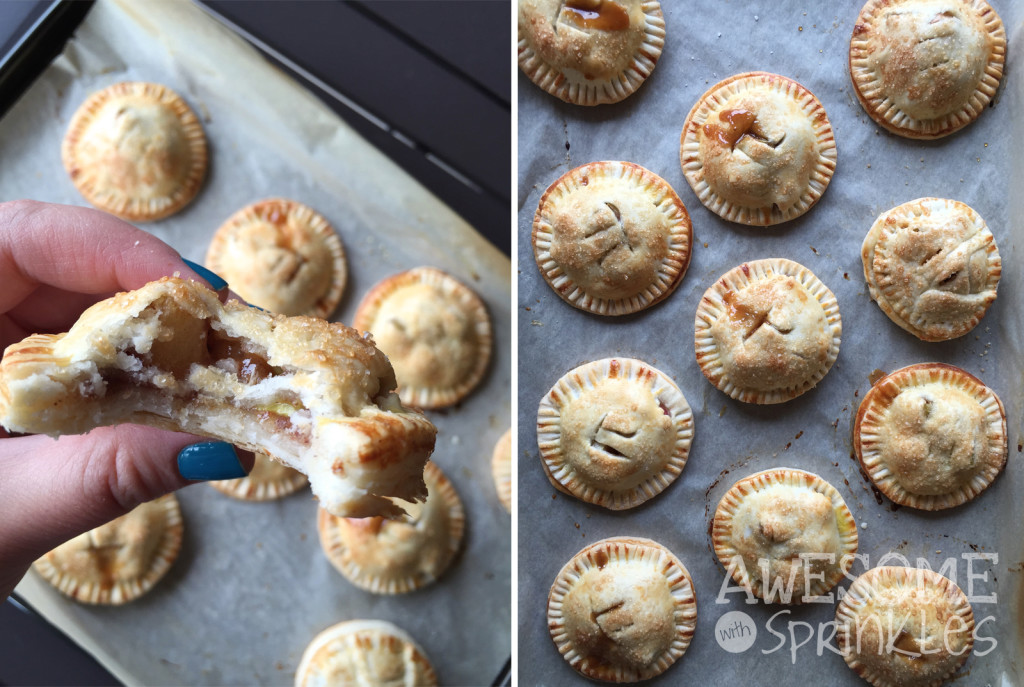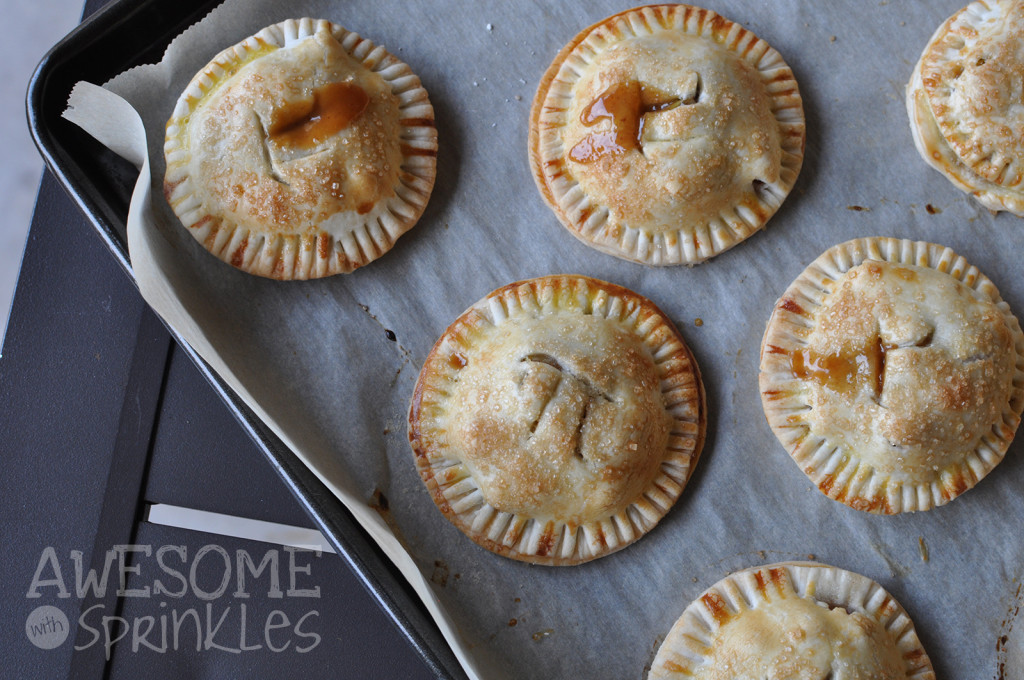 This particular Pi Day was special as it happened to be the most epic Pi Day of our lifetime. Because 3.1415. Whoa. It was also particularly special to Awesome with Sprinkles because a year ago on Pi Day, I lost my job. Why that might not seem like a reason to celebrate, believe me, it was a blessing in disguise. Even though the Awesome with Sprinkles blog would not officially launch for a few more months, it was something that I had been talking about doing and losing my "day job" was the catalyst that I needed to really get the ball rolling.
So here we are, a year later with many new recipes to share, a slew of trials and errors under our belts and so much that was learned in this past year. We are only getting started and are looking forward to an even more AWESOME year ahead! Thank you all for your love, support and requests for treats. <3
Happy St. Patrick's Day!
Pin for Later: