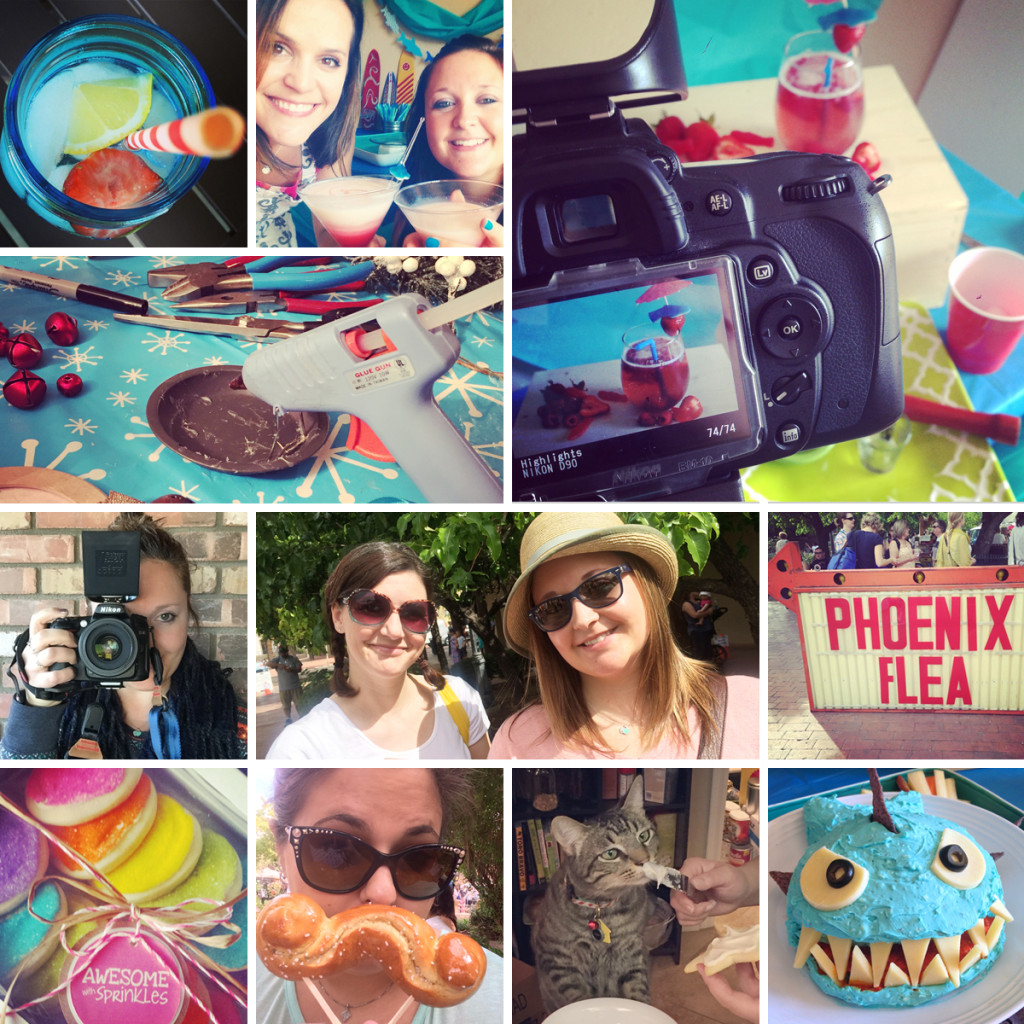 Let's get this party started
Howdy! We are Awesome with Sprinkles, a group of gals who share a passion for eating yummy food, getting crafty, and throwing awesome parties. We love creative cuisine, a fine glass of wine, a new set of markers, a perfectly set table, and pretty much anything covered in glitter. But most of all we love entertaining with our friends and families and we want to share those recipes and ideas with others!
Awesome with Sprinkles was started by Heidi and Jenni as a place to share their recipes. Cooking is a passion (and stress relief!) for both of them and they are inspired by the local foods and dishes they find on their foodie travels. They would frequently post photos of scrumptious plates and always get asked for the recipe or what restaurant they were dining at. They were looking for a creative and fun outlet to share their awesomely tasty creations with others and so Awesome with Sprinkles was born.
Since then we have added two more wonderful gals to #TeamAwesome – Bernadette ("Detty") and Liz. We are super excited to venture into the world of crafting and party planning and we hope you come along for the ride!
What we blog about
We LOVE to cook, craft and make things by hand. But we know that life is busy so we keep it practical as well.
On Awesome with Sprinkles you will find a variety of recipes. Some are made with pre-made doughs or use a cake mix hack to save time and make things easy. Others are completely from scratch using fresh and often local ingredients. Sometimes we bake a simple tasty cookie and other times we craft crazy out-of-our-minds creations, like Sharknado cupcakes!
You will also find an array of party theme ideas, handmade craft tutorials, easy entertaining tips and DIY decor ideas to brighten your home and help you throw the most awesome parties around!
Other times we just share our adventures or crack silly jokes (Heidi loves herself some puns) and although the jokes might not always rise to the occasion, the recipes will! All of our recipes are tried and true and all are 100% full of awesome!
We love that you are here with us on this journey of awesomeness and we want to thank each and every one of you who takes the time to read and share our blog. We love to share our ideas with you and we invite you to try them and share them with others! Spread the love, and the sprinkles!
Much   from all of the gals at Awesome with Sprinkles.
Facebook / Instagram / Pinterest / Tumblr
[clearfix]
Meet the Gals