Chocolate Buttercream Frosting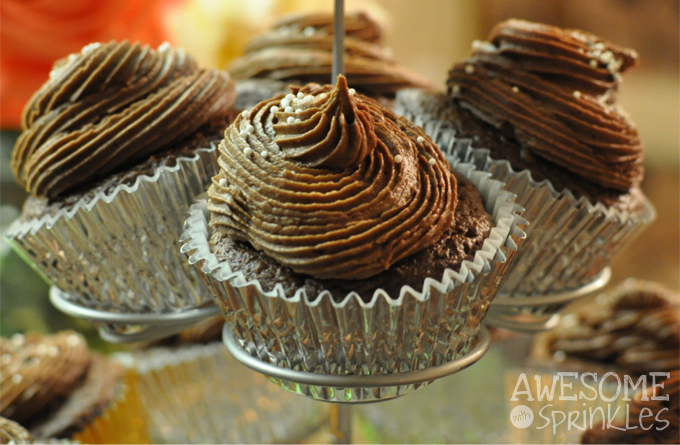 1 cup (2 sticks) unsalted butter (softened)
3 cups powdered sugar
½ cup cocoa powder
½ teaspoon salt
2 teaspoons vanilla extract
¼ cup heavy cream (or milk)
Cream butter for a few minutes in a mixer on medium speed.
Sift 3 cups powdered sugar and cocoa into the mixer bowl.
Carefully mix on low speed until combined.
Increase mixer speed to medium and add vanilla extract, salt, and cream. and beat for 3 minutes.
Adjust your frosting to the desired consistency by adding a little more sugar (1/4 cup at a time) to make frosting stiffer or a little more cream (1 tablespoon at a time) to make frosting smoother.
The frosting is pretty smooth and creamy if you follow the recipe. I add about ¾ cup (or so) extra powdered sugar to make it a little stiffer for piping. You can adjust the consistency to your liking by adding more milk or sugar as needed.
Recipe by
Awesome with Sprinkles
at http://www.awesomewithsprinkles.com/chocolate-buttercream-frosting/