Tzatziki and Avocado Egg Salad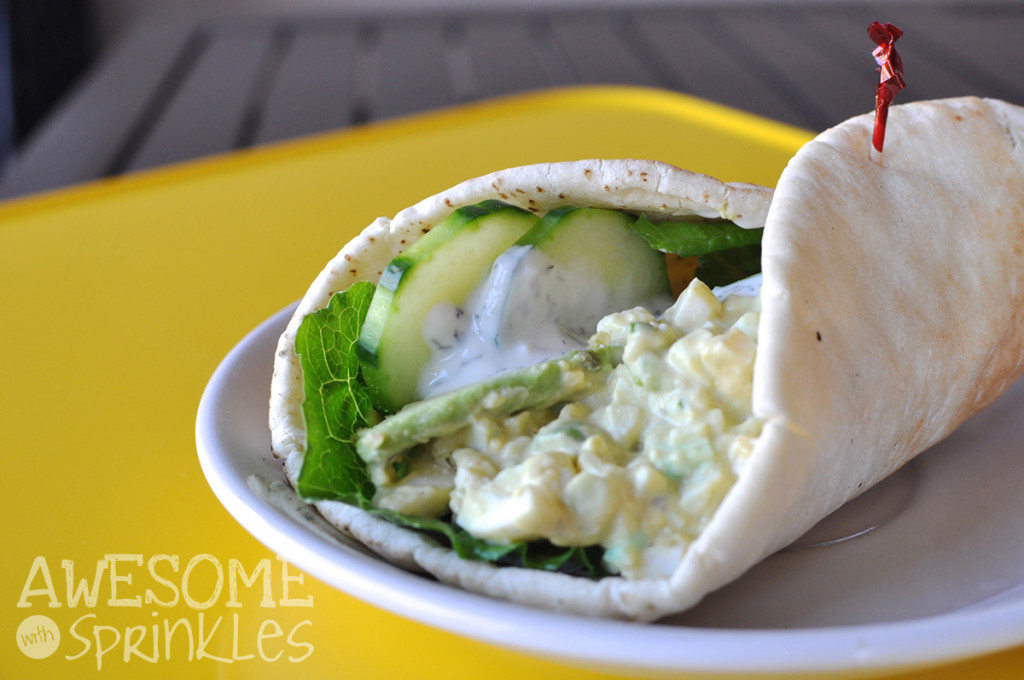 Author:
Awesome with Sprinkles
6 hard cooked eggs, peeled and cut into chunks
1 green onion, chopped
½ avocado, cut into chunks
1 teaspoon yellow mustard
¼ cup greek yogurt
2 tablespoons tzatziki sauce
¼ teaspoon seasoned salt
Dump all of the ingredients into a bowl and mash together.
Serve in a pita or as a sandwich with lettuce, avocado slices and cucumber slices.
If you don't have tzatziki sauce you can use an extra 2 tablespoons of greek yogurt and 1 tsp of fresh chopped or dried dill.
Recipe by
Awesome with Sprinkles
at http://www.awesomewithsprinkles.com/tzatziki-avocado-egg-salad/