Pumpkin Spice Latte Syrup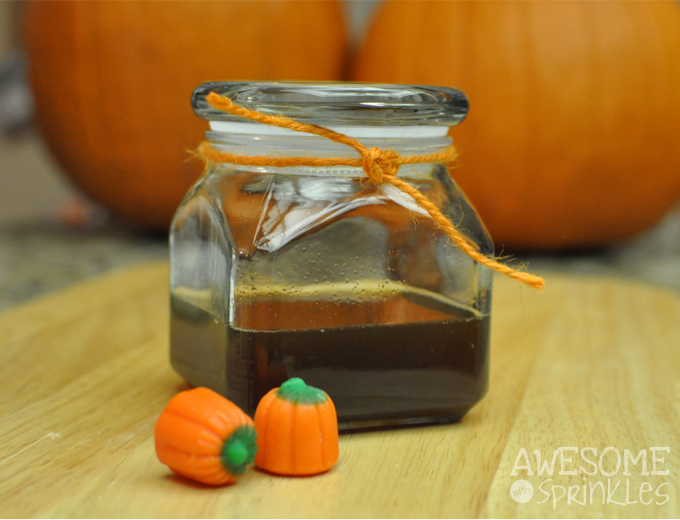 Author:
adapted from SheKnows.com
1 cup water
1 cup brown sugar
¼ cup canned pumpkin
1 teaspoon vanilla extract
1 teaspoon cinnamon
½ teaspoon ginger
½ teaspoon pumpkin pie spice
¼ teaspoon nutmeg
Espresso or coffee
Cream or milk
In a saucepan, bring water to a boil, reduce heat and add sugar. Stir until it is dissolved.
Add in remaining ingredients and continue to heat the mixture for a few minutes until everything has had a chance to combine. Try not to let the mixture come to a boil.
Strain the mixture through a coffee filter (or a cheese cloth).
To make a latte, add 3 tablespoons of the syrup to 2 shots of espresso and steamed milk or add to your regular coffee and cream.
Try adding this syrup to batters, ice cream, hot cocoa, and cocktails to give them a pumpkiny twist.
Recipe by
Awesome with Sprinkles
at http://www.awesomewithsprinkles.com/pumpkin-spice-latte-syrup/